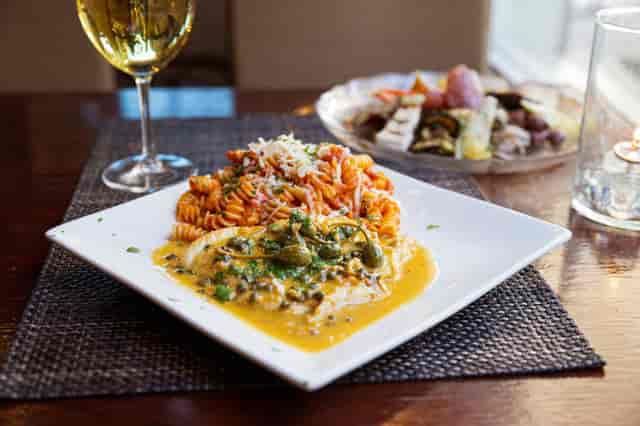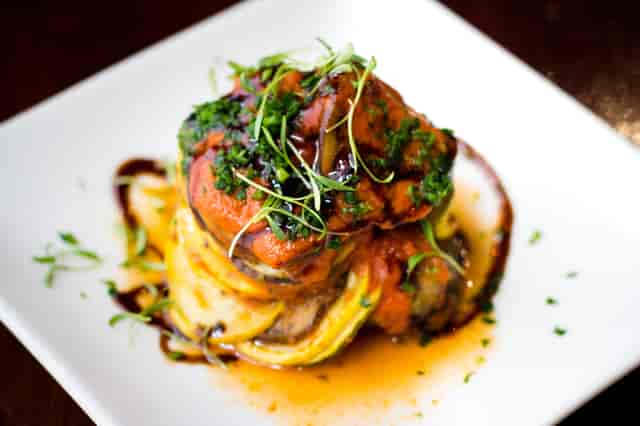 About
Exceptional Italian Food
Café Luna has been conveniently located in Carmel Mountain Ranch since 1991. An Evening at Café Luna has best been described as "A Celestial Dining Experience". Each and every item on our menu, including our savory nightly specials, are hand-made to order with you, our guest, in mind.

Some of Café Luna's signature dishes are our Tournadoes Gorgonzolia, our Fusilli Umbriaco and our highly requested Rosetta – a homemade pasta sheet rolled with ham and Swiss cheese that's sliced and baked with a Parmesan cream sauce. In addition to exceptional food & service, Café Luna also has an extensive wine list and full bar. The atmosphere at Café Luna has a romantic yet comfortable ambiance. You can dress up for a special occasion or come casually and sit at our full bar. We also offer an extensive wine list and Happy Hour specials, Tuesday through Friday from 4:00 PM – 6:00 PM. Families frequently come in to celebrate a special event, couples always request our romantic tables for two, no matter your age you'll love coming to Café Luna. On and offsite catering services are also provided.
Café Luna Offers Exceptional Italian Food With A European Flair
Café Luna's cuisine is inspired from tried and true Roman Italian and European family recipes. According to owner, Jamie Wimmer, "Our word-of-mouth reputation brings in new customers but it's the food that keeps them coming back." Café Luna was named "San Diego's Best Kept Secret" from San Diego Home & Garden readers. Café Luna was additionally awarded 1st place on the channel 10 A-List in 2012, 2013, 2016 & 2017. Open Table awarded us the "Best Italian" and the "Hidden Gem" award both in 2013 & 2014.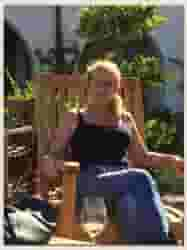 Jamie Wimmer - Proprietor
Jamie was born and raised in Wisconsin and comes from a long family tradition in the restaurant industry. Her grandparents owned 3 bowling alleys and served classic comfort food. Jamie learned at the young age of 3 how to wash dishes and serve Sloppy Joes with a smile.

Jamie began working for Café Luna under previous ownership in 1998. After 7 years she left to try a new career in Real Estate, but her love for the food industry never left. During her brief career change she kept her foot in the door and continued catering for the previous owners until Sue and Trevor purchased the restaurant in 2008 and convinced her to come back to Café Luna. As of March 2015, Jamie made the decision to purchase Café Luna and is now the proprietor.

In addition to managing all operations at the restaurant, she also oversees all the catering at Café Luna. Jamie's love of cooking and entertaining large family events made her a perfect choice.

Café Luna is about family and friends working together to bring joy into the lives of others. Our customers are part of that family.
We love you to the moon and back!