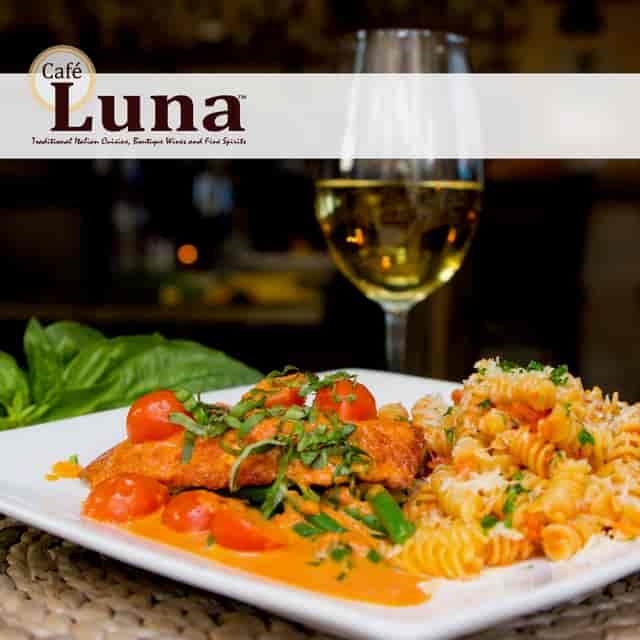 Delivery Menu
Delivery Services
3rd Party Delivery Menu
Become a Lunatic
Receive updates on special events, new menu items, menu reviews, and more!
Delivery Menu
Insalate
(Half Order $8 / Full Order $16)
Panini
Available during 12 - 4 only.
All Paninis served with fusilli Umbrico.
All chicken is (free ranged) Mary's Chicken. Served in Half or Full Sizes 12/19
Pasta
As a Farm-to-Table restaurant we are using 100% organic produce from local Farmer's Markets. 
If you have any dietary needs please let us know in advance before we prepare your meal.
Carne
All Carne served with our Fusilli Umbriaco. "Vegetable of the Day" substitution upon request.
Additional Sides & Small Plates must be purchased separately, (not available for substitution). All Chicken is (free ranged) Mary's Chicken
Our Delivery menu is currently available through Doordash.

*Consuming raw or uncooked meats or eggs may increase your risk of food-born illness.